Welcome to the John J. Morgan, Co. Products Page.
Download Line Card for IA/MN/ND/SD/WI
Download Line Card for KS/MO/OK
---
Below are the product lines we represent:
Custom Built Vacuum Infrared
 Wall Mount Heating & Air Conditioning

Gas & Electric Infrared
 CO, NO2, & Gas Detection Equipment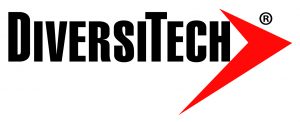 Components & products related to heating, ventilating, air conditioning and refrigeration.

  HVAC/R Tools
Specialty Tools for HVAC/R Service
   Ventilation Products
  Horizontal and Vertical DX, Water Air Handlers & Coils
  Full Line of Electric Heating Products
  Commercial & Industrial Air Curtains
  Thru-the-Wall Vertical Heating/Cooling Units & Thru-the-Wall Condensing Units                       
 Custom Replacement Coils
  HVLS Fans 
 Unit Heaters, Infrared, Commercial/Industrial Heating & Cooling Equipment, Custom Air Handling/DOAS Units, Ductless Mini-Splits/Complete VRF Offering.  
  Kitchen Ventilation Products
   Direct/Indirect Fired, Make Up Air Heaters, Custom Air Handling Equipment
 In-Line Heating Systems
---
For more information or to place an order, please contact us either via email at sales@jjmorgan.com or by telephone at (651) 698-0089.